A higher form of living in the Adelaide Hills
Experience this unique collection of expansive architectural homes, with elevated living spaces that capture stunning views, and luxurious touches that raise the bar in the Adelaide Hills and South Australia.
Built by some of Adelaide's most prestigious and trusted builders – Rossdale Homes, Bradford Homes, Adelaide Prestige Homes and Adelaide Dream Homes – the Elevate Collection cleverly uses slope to deliver impressive street appeal while maximising living space, showcasing contemporary design, form and function.
Located in one of South Australia's best residential developments*, Springlake, the Elevate Collection of display homes is situated amongst relaxing lakes and stunning landscaped gardens – showcasing the best of the Adelaide Hills.
This Collection is truly one of a kind in South Australia – and a must-visit if you value outstanding design and architecture.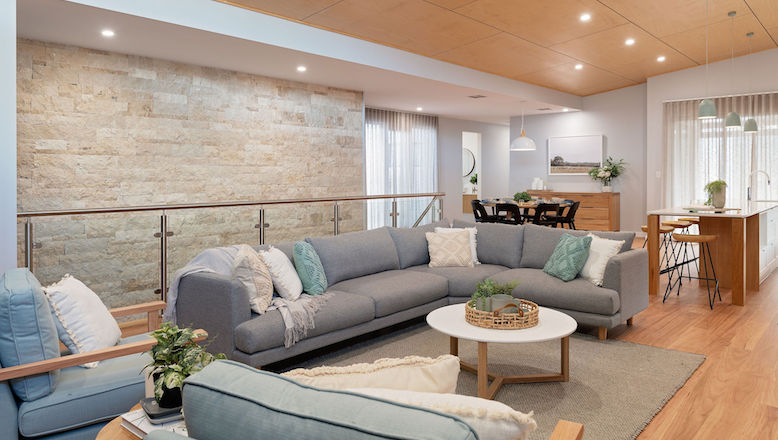 Spacious, impressive and flexible designs
These homes are all spacious and imposing, making the most of their location and offering flexible spaces for modern living.
While all homes feature four bedrooms and multiple bathrooms and parking spaces, each home is also unique, with striking features.
Double height ceilings, outdoor kitchens, backyard lap pools, high-end appliances and open plan parent retreats are just some of the features that contribute to a truly stunning lifestyle.
Designed with modern families in mind, there's plenty of space in each for a teenagers retreat, granny flat for the mother in law or room for adult children to stay while they save for their own home.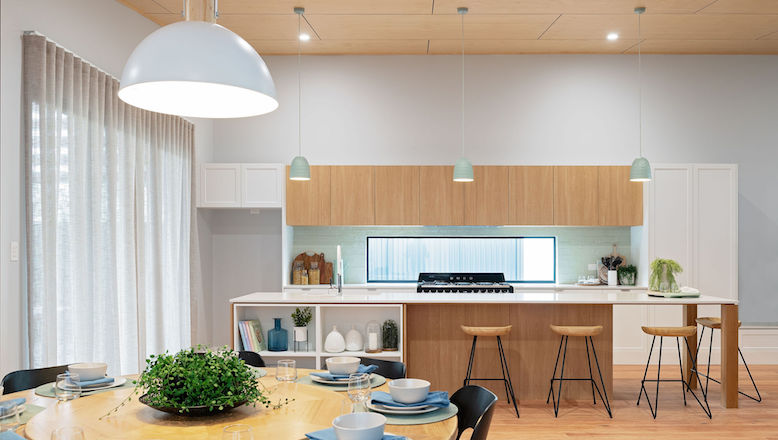 Working with the gentle slope of rolling hills
Seamlessly integrated into its natural landscape, Springlake has a range of blocks on offer, in all shapes and sizes.
The Elevate Collection has been designed to make the most of the gentle slope of the hills – and showcases the incredible potential of building on a natural, sloping block, rather than working against it.
If you're looking to build, make the Elevate Collection your first stop
Adelaide's most prestigious display village is located on Park Terrace, Mount Barker and open every Wednesday, Saturday and Sunday from 1 – 4pm.
Private viewings are available by appointment, phone 0497 007 234 to secure your time today.
*Springlake was awarded the best SA residential development in SA in 2017.